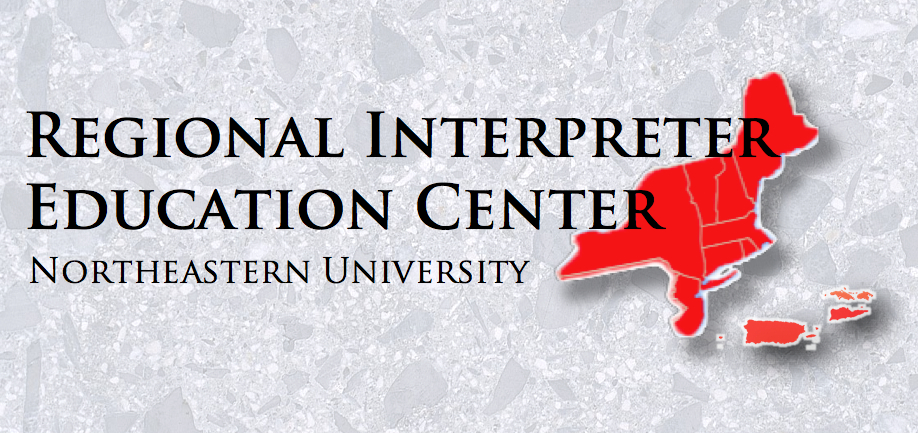 The Regional Interpreter Education Center at Northeastern University (NURIEC) is a member of the National Consortium of Interpreter Education Centers (NCIEC). An association of six centers sharing fiscal, leadership, and knowledge resources, and tapping the wealth of expertise and diverse perspectives of local, regional, and national partners, the NCIEC represents a unique response to federal Rehabilitation Services Administration grant priorities. As agents of change, we challenge interpreting educators to discover, implement, and share effective practices and, together, raise the bar on language, cultural, and interpreting knowledge and proficiencies. Effective teachers, programs, mentors, and resources will increase the number of qualified interpreters available to meet the communication needs of Deaf, Deafblind, hard of hearing, and hearing communities interacting with one another.

Ten states and territories comprise the NURIEC region: Connecticut, Maine, Massachusetts, New Hampshire, New Jersey, New York, Puerto Rico, Rhode Island, the U.S. Virgin Islands and Vermont. We have the benefit of a regional network of community and academic leaders and advisors, expert practitioners, and service providers whose contributions ground and enhance the regional and national efforts of the NCIEC.

The NURIEC is an active player in National Consortium projects and serves the Region with technical assistance, information and referral, and as a link to regional and national resources.
Northeastern University Regional Interpreter Education Center is funded by the U.S. Department of Education, Rehabilitation Services Administration, Interpreter Training Program Grant # H160A100004.