PRACTICAL WISDOM:
POSITIVE REHABILITATION PSYCHOLOGY AND THE LEGACY OF BEATRICE WRIGHT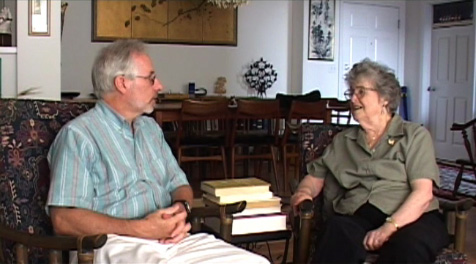 This educational film celebrates the spirit and work of the rehabilitation psychologist Beatrice Wright, now in her 90's, who is widely considered among the foremost contributors to the humanistic philosophy and positive psychology in the contemporary rehabilitation theory and practice. This instructional package contains a DVD of four free-standing chapters and a manual of learning activities. Each chapter contains a video followed by various recommended activities stimulated by the concepts explained and issues raised in the film. These activities include exercises for reflection, discussion, research, and service-learning for students to do in class or as homework.
VIDEO
Click here to access Flash video.
INSTRUCTIONAL SUPPLEMENT
Click here to access PDF document.
PDF COVER DESIGN
Click here to access PDF Cover.
TO ORDER DVD AND DOCUMENT SET FOR $27.90
Please call us at 1-866-821-5355